Students and Graduates
If you are looking for an opportunity to apply your theoretical knowledge and kick-start your career, we can offer a variety of internship opportunities to get to know banking and its function principles. We can offer you to become a part of our teams in customer service, finance, IT, legal consultancy, asset management, human resources, marketing, communications, risk assessment, compliance, etc.
Events
Shadowing at Citadele 15.02.2017.
RTU Career Day, 02.03.2017.
Call-centre "Citadele"  Day of Opportunities 23.03.2017.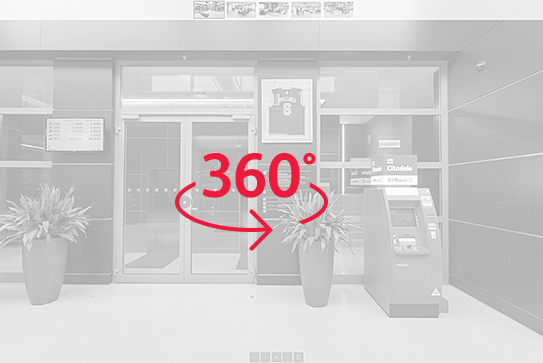 We can offer
dynamic and exciting work in our team
professional growth opportunities in Citadele in Latvia and outside its borders
participation in a variety of informal events and activities
joining our sports-teams and participation in competitions
special Bank-offerings and other benefits
Internship Opportunities
Trainees will have an opportunity to become a part of our team to experience the operational principles of the Bank. You will work together with our professionals in different fields, share your ideas and gain a clearer vision on your future career plans.
If you are willing to apply for an internship, send your CV with preferred job reference to cv@citadele.lv.
Start your career in Citadele!
We believe that the most inspiring success-stories are born only because there was someone who has dared to try. It is quite often that the most special and unusual talents are discovered in people who brake the frame of the regular selection criteria.
We care of your personality in the first place and believe, that you can learn the rest. We understand that daring and starting something new is not as esy as it may seem, and we are here to help you as much as we can. It is ok not to have a specific career experience or if you have newer worked in finance - we would still like to talk to you!
There is a variety of career opportunities in Citadele Bank: customer service, finance, IT, legal consultancy, asset management, human resources, marketing, communications, etc.
It is OK to…
…not know everything
…ask for help
…be curious
So contact us or
Describe your experience and send it to us by in a form that is most convenient for you, e.g. email to cv@citadele.lv, send a letter by post, contact us on social networks, or simply bring it to us!
Don't focus on standard CV form. Tell us why you would like to join us and what makes you stand out of the crowd!