Citadele Bank (Latvia)
Kalnciema Quarter and Āgenskalns Market Offer Local Delicacies Online
Published on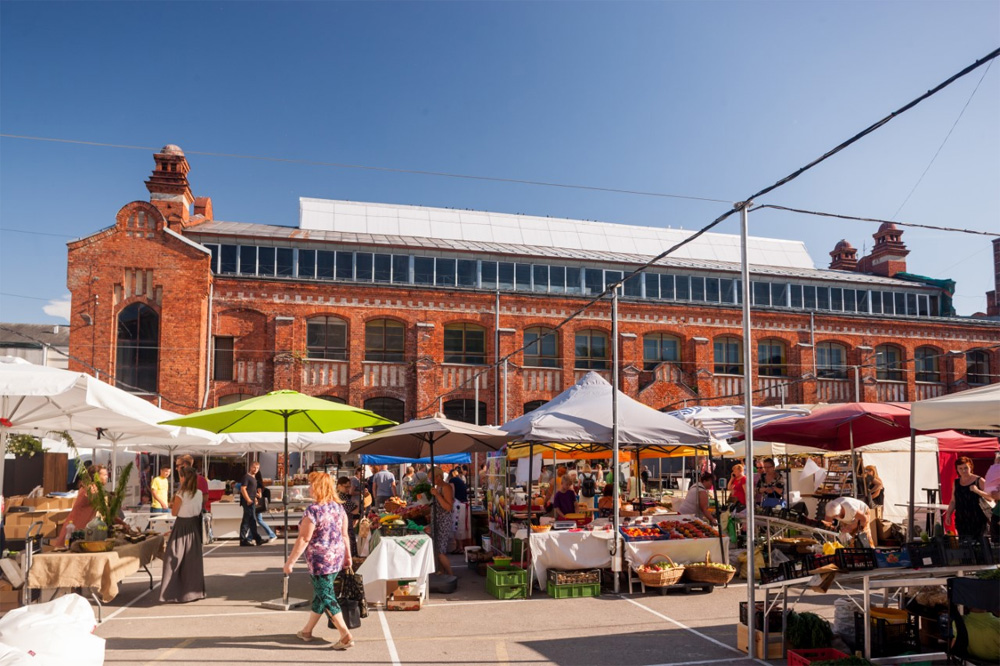 For two months now, products from the popular Āgenskalns and Kalnciema Quarter markets have been available to purchase online for home delivery or pickup at Āgenskalns Market: www.agenskalnatirgus.lv.
Market owner Kārlis Dambergs: "Opening an online market offers not only important support to Latvian farmers and small homeproducers, but also the foundations of a new grocery base for the city. Āgenskalns Market is currently working on technological solutions to enable us to continue selling high-quality food products in the city in a safe and efficient manner. I should emphasise that the business' digital development was made possible thanks to the bank's understanding position on delaying the base repayment sum for our loan."
"Citadele is a responsible participant in the Latvian financial system, and our main task during this state of emergency is to stand alongside our clients and partners offering the necessary support. We have always served our clients on an individual basis, evaluating each specific situation and jointly finding solution. We are pleased that we could find the best solution for the owner of Kalnciema Quarter, delaying the base repayment sum of their loan for six months and quickly providing solutions to develop their online store," explains Vladislavs Mironovs, Citadele Board Member.
The special aspect of agenskalnatirgus.lv is the fact that each order from the market involves farmers and small producers whose products have been tested and enjoyed many times at the Āgenskalns and Kalnciema Quarter markets. With the involvement of increasing numbers of new producers, the range of products on offer is growing daily, allowing shoppers to purchase both basic necessities and unique goods. Soon, most clients will be able to pay electronically; the prompt introduction of this service is crucial for new online stores.
"Thanks to Citadele's fast work, we were provided with card terminals within one day, and soon customers will be able to shop even more conveniently on our website: www.agenskalnatirgus.lv – we already have 800 products available. Therefore anyone is now able to receive their shopping at the Āgenskalns Market pickup point or at home quickly and securely," adds Kārlis Dambergs.
Since the start of the 20th century, Āgenskalns Market has been a centre for shopping and social life for many inhabitants of the city. The safe, trustworthy provision of groceries gives Riga residents from both sides of the river the opportunity to purchase their favourite items from producers, giving mutual support at a time when it is needed most.