Citadele Bank (Latvia)
New Payment Method in Latvia – Payments to Mobile Phone Numbers
Published on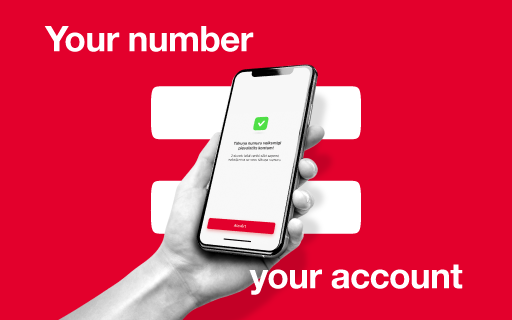 From August 7th, clients of Citadele Bank will be able to make much more convenient payments to their friends, family and colleagues, using just their phone number. Payments will now be as easy as sending a text. To use the new service, clients only have to register on the Bank of Latvia's Instant Link registry via the Citadele mobile app. Citadele is the first bank to begin practical use of this registry.
When a Bank client includes their name on the Instant Link registry via our mobile app, their account number is linked with their phone number. This means that, in the future, when transferring money to this phone number, the money appears in that account. The account can be easily changed or removed through the Citadele app. To pay to a phone number, a Citadele client does not need to be added to the registry, although the recipient must be registered.
"We have worked on this new solution for almost a year. With this innovation, Citadele is taking the next step towards its goals of making personal financial management even easier and simpler for its clients. In the future, we might be able to make phone number transfers to the whole of Europe (this would require the Bank of Latvia Instant Link registry to be linked with other similar European registries), as well as to legal persons. Currently, the service is only available for private person transfers," explains Mārtiņš Bērziņš, Head of E-business at Citadele.
This innovative service is possible thanks to the Bank of Latvia's new service: the Instant Link registry. The users of this registry are credit institutions and payment service providers who then offer their clients the chance to make payments without entering the recipient's account number. The payer simply has to select the recipient's phone number from their contacts. One phone number can only be linked with one account number, while an account number can be linked to several mobile phone numbers.
"We are pleased that instant payments can now take place in seconds not just between banks, but also from the client—preparing a payment will now be just as quick and simple as making a phone call. In the future, the Bank of Latvia's Instant Link registry will be able to use other identifiers such as social media, online messaging, payment cards or ID cards to link with people's account number," adds Harijs Ozols, Bank of Latvia Board Member.