Citadele Bank (Lithuania)
Baltic transline is expanding its business and shall invest EUR 4.5 million in renewal of its fleet
Published on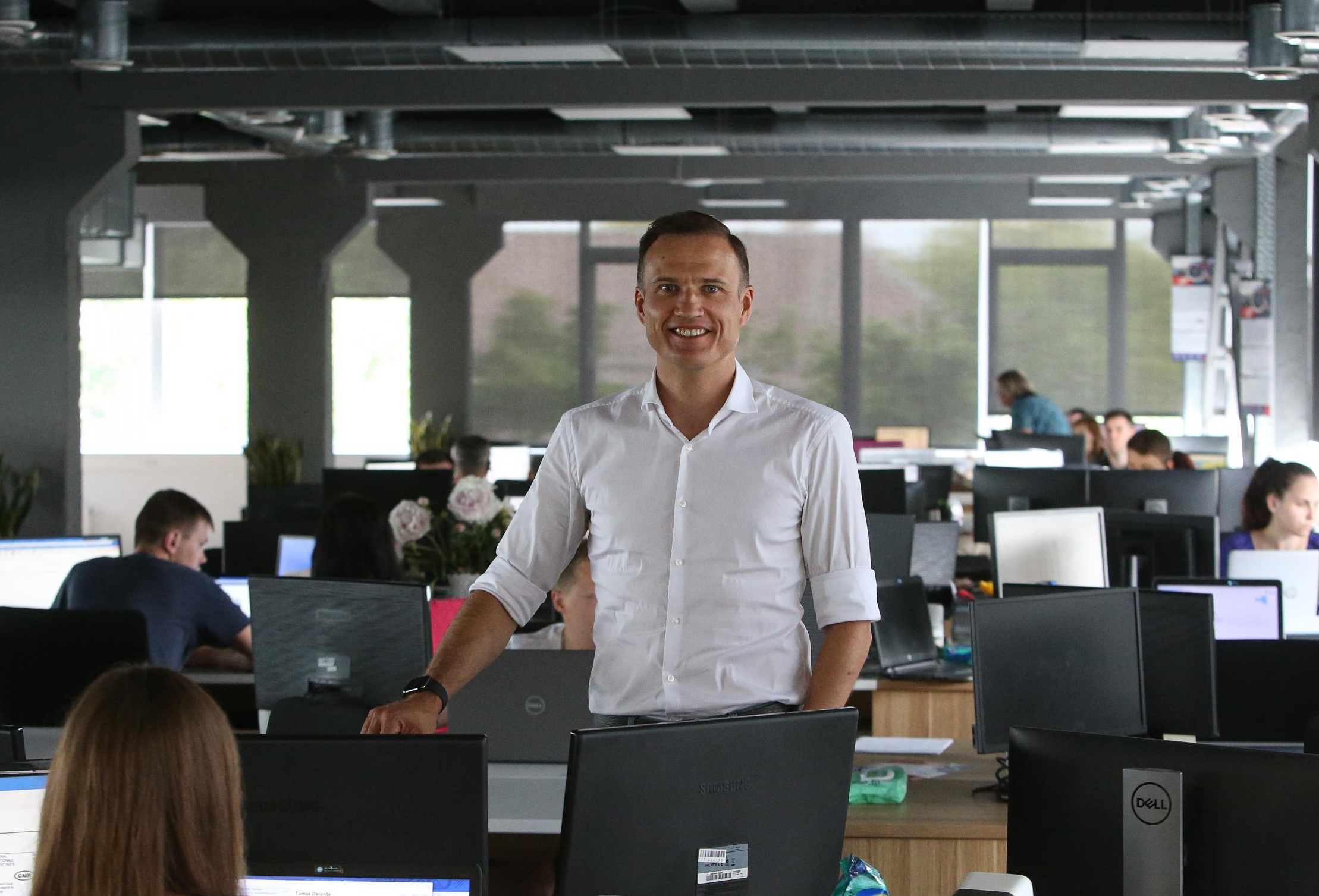 Logistics operator Baltic transline is planning to renew its vehicle fleet and purchase trucks and semi-trailers investing EUR 4.5 million issued by Citadele Bank.
"In the logistics sector, only companies with a team of professionals can survive. Our team helps us to quickly adapt to uncertain market conditions and find ways to not only maintain but also expand the business. The financing granted by the bank will enable us to significantly renew our vehicle fleet and establish more flexible relationships with our partners," explained Mindaugas Veselis, Chief Executive Officer of Baltic transline.
From a small transport and expediting company, Baltic transline has grown to become one of the major logistics operators in Europe with over 9,300 customers. The amount of transported cargo grows by an average of 25 per cent every year. In 2019, the company completed 216,703 transport orders.
"Even though many transportation and logistics companies in the world are facing serious challenges due to COVID-19 pandemic, we can clearly see that some of the companies have demonstrated solid flexibility and were able to adapt very quickly and effectively to the drastic changes in the supply chain disruption and to ensure uninterrupted movement of goods across the world. I believe that provided financing would help to Baltic Transline to find new opportunities and strengthen its market position," says Vaidas Žagūnis, member of the management board of Citadele Bank and Head of the Corporate banking in Baltic countries.
Established in 2000, Baltic transline is a modernly managed international freight forwarding and expediting company that provides various complex logistics services by road and sea transport. There are 9 group's undertakings operating in the EU and CIS countries: BTL Group, Baltic transline, Baltic transline transport, Baltic transline rental, Ferry Bookings, Transline Europe, Transdepas, and two companies established in 2020 – Baltic transline Sp.z o.o in Poland and Baltic transline GmbH in Germany. In 2019, the revenue of the group grew by 31 per cent securing a turnover of EUR 147.5 million.
There are over 1,585 specialists in the field working for the group. Modern offices of Baltic transline UAB operate in Vilnius, Kaunas, Klaipėda and Kėdainiai.
Photo of Mindaugas Veselis, CEO of Baltic transline, author of the photo Vladimir Ivanov (Verslo žinios).